Skip to Main Content
It looks like you're using Internet Explorer 11 or older. This website works best with modern browsers such as the latest versions of Chrome, Firefox, Safari, and Edge. If you continue with this browser, you may see unexpected results.
Great sites to promote Music & Movement
GoNoodle

Keep kids focused + motivated. No special equipment or setup. All you need is a computer and a screen! Release endorphins and get the blood flowing. It's scientifically proven to improve mood and cognition.

Cosmic Kids Zen Den Yoga Channel - YouTube

Yoga, mindfulness and relaxation designed specially for kids aged 3+, used in schools and homes all over the world.
Visit TumbleBooks for books like: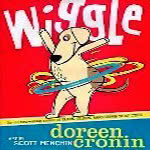 VLC Bookmark
Logins for all VLC databases are found on the back of the VLC Bookmark.
Talk to your LCI today!