Skip to main content
It looks like you're using Internet Explorer 11 or older. This website works best with modern browsers such as the latest versions of Chrome, Firefox, Safari, and Edge. If you continue with this browser, you may see unexpected results.
VLC Bookmark
Logins for all VLC databases are found on the back of the VLC Bookmark.
Talk to your LCI today!
Suggested Search Terms for Destiny
media, newspapers, magazines, advertising
Teacher Resources for Media Literacy Strategies
Top Picks
CBC Kids News

Topics will range from news and sports to pop culture and the environment, approached in a "safe and age-appropriate manner."
Want to learn more? Watch kids cartoons from around the world.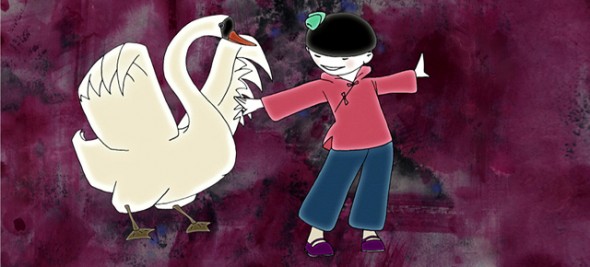 NFB - International Kids Cartoons

Created for children aged 5 to 9, the Talespinners cartoons use vibrant animation to bring popular stories from a wide range of cultural communities to the screen. Usually 7 or 8 minutes in length, these animation films tackle a vast array of issues – from asthma to immigration and literacy to cultural traditions – in fun, colourful ways.
Book Suggestions: Books about Media and Media Awareness
These are just a few of the books listed in the UCDSB Destiny Catalogue. They may not be available in your particular school. Feel free to contact your Learning Commons Informationist for assistance in obtaining these materials.
Bias in the Media

by

Young people today are inundated with information but often lack the tools for understanding the complex issues that stir public debate and dissension. The Hot Topics series provides clear, balanced, and thoughtful examination of the hot-button issues of the day. Carefully crafted narrative, fully documented primary and secondary source quotations, informative sidebars, and study questions all provide excellent starting points for research and discussion. Full-color photographs, maps, and charts enhance all volumes in the series. Book jacket.

ISBN: 1420502247

Publication Date: 2010-04-16

Celebrity and Fame

by

Discusses the media treatment of celebrities and famous people worldwide, including issues of media pressure, privacy, discrimination, and scandals.

ISBN: 9781607531128

Publication Date: 2010-07-01

Journalism for Beginners

by

ISBN: 0749920262

Publication Date: 2000-09-01

Based on Joan Clayton's acclaimed journalism courses, this practical book will turn aspiring writers into full- or part-time journalists by the time they have turned the last page. This revised and updated edition includes information on the latest technology, legal issues, and changes in the workplace.

All Because of a Cup of Coffee

by

ISBN: 0439559723

Publication Date: 2004-08-01

Enter the world of Geronimo Stilton, where another funny adventure is always right around the corner. Each book is a fast-paced adventure with lively art and a unique format kids 7-10 will love.

I, Geronimo Stilton, was in love! I went out for a cup of coffee one morning and laid eyes on the most beautiful rodent I'd ever seen. Unfortunately, I immediately tripped over my paws and ended up with my tail in a toaster! I was one mortified mouse. But I was determined to prove that I wasn't a complete stumblemouse. So I decided to join my family on their most daring adventure yet -- a journey to the eighth wonder of the world! There I made a discovery so truly amazing, I knew I could win the heart of my darling ratlette....

The Berenstain Bears and the School Scandal Sheet

by

ISBN: 0679858121

Publication Date: 1994-03-01

Illus. in black-and-white. The cubs of Bear Country School learn something about freedom of the press--and the responsibilities that go with it--when they put outThe Cub Reporter,an underground newspaper that gives the teachers and administration a failing grade.  

Boys Rock!

by

ISBN: 9780385731409

Publication Date: 2005-10-11

Wally Hatford dreams of long lazy days far away from school and Caroline Malloy. But Wally, the best speller among the Hatford brothers, gets roped into helping them with a summer newspaper project that will earn the twins school credit. What does that get Wally? When he hears scratching noises coming from Oldakers' bookstore cellar, Mr. Oldaker trusts him to keep a secret that could turn into a scoop for their newspaper. Wally worries that the secret may be too scary to keep to himself. What's worse, the Malloy girls have horned in on the newspaper. If there's one person Wally won't spill his secret to, it's nutty Caroline Malloy. No matter what it is! From the Hardcover edition.

Ellen Fremedon

by

ISBN: 9780888996688

Publication Date: 2005-08-03

An aspiring yet practical author, Ellen Fremedon decides to start a newspaper. Ellen is intrepid, especially when it comes to investigative reporting. Is the new neighbor sinister, as village gossips suspect, or merely secretive? Is the Fremedon's new housekeeper really the upstanding community member she appears to be? Even members of Ellen's own family fall under suspicion.

Extra! Extra!

by

ISBN: 9780689825828

Publication Date: 2001-02-01

When the residents of Hidden Forest wake up and open their morning papers, they are in for a surprise.

An enormous beanstalk has mysteriously sprouted outside of Jack Blake's house, and Jack is nowhere to be found. Meanwhile, Pinocchio and Half-Chicken have set out on adventures of their own, and Tortoise and Hare are off to the races. Will they all find their happy endings? Hidden Forest News has got the scoops.

Written and laid out in newspaper format, this installment in the enchanting Hidden Forest series has received a new twist from Alma Flor Ada and Leslie Tryon. All of your favorite fairy-tale characters from Dear Peter Rabbit; Yours Truly, Goldilocks; and With Love, Little Red Hen are back, but this time they are hitting the presses and making headlines!

Fairytale News

by

ISBN: 0763621668

Publication Date: 2004-03-08

Stop the presses! Favorite fairy tales merge in a clever concoction that will crack kids up faster than Humpty Dumpty!

Have you heard the news? The notorious B.B. Wolf was arrested today wearing Granny Hood's nightgown! As he went free on bail, an angry Little Pig shouted, "That's the last straw!" Meanwhile, Goldilocks's three victims report that they're bearing up well. Read this and more in the exclusive, hilarious FAIRYTALE NEWS, complete with a pun-filled, pull-out newspaper tucked in a handy pouch. On sale now!

Girl Reporter Blows Lid off Town!

by

ISBN: 0060282452

Publication Date: 2000-03-01

Girl Reporter Trapped in Body of Eleven-Year-Old Girl!Meet Casey Smith, girl reporter extraordinaire. Sniffing out news? Casey will Rollerblade through the principal's office to get a scoop. There's just one obstacle: the perky, popular, people-pleasing Megan O'Connor, whose idea of a good story is something that makes you feel gooey inside.

And this is the kid Casey is supposed to team up with to publish a school newspaper? "Get Real."""

World's Dumbest Signs, Ads, and Newspaper Headlines

by

ISBN: 0439801052

Publication Date: 2005-01-01

Collection of actual signs, ads, and newspaper headlines that are inadvertently humorous.