Skip to main content
It looks like you're using Internet Explorer 11 or older. This website works best with modern browsers such as the latest versions of Chrome, Firefox, Safari, and Edge. If you continue with this browser, you may see unexpected results.
VLC Bookmark
Logins for all VLC databases are found on the back of the VLC Bookmark.
Talk to your LCI today!
How to Listen and Summarize
Active Listening Steps
Make eye contact/Follow speaker– Look the speaker in the eyes. When the speaker is addressing a large group (e.g., during a lecture or presentation), eye contact will not be possible. In this case, follow the speaker's movements.
Summarize what the speaker is saying– Summarize every few sentences by stating the main ideas. Take notes, if this is helpful.
Make connections– Link what you are hearing to what you already know.
Ask and answer questions – Check your understanding of what you're hearing by asking questions about what you are hearing. If you can answer the questions, you understand the material. If you can't answer the questions, you need to ask the speaker for help.
How to Summarize

A summary is an overview of material that usually sticks to the straight facts, avoiding the writer's opinions. The key to writing a good summary is having proper organization and a strong grasp of the original material. Before even beginning to write, you should plan ahead and go over the material to be summarized, so that the final summary is complete and exceptional.
Speech Topics
This site gives many ideas for writing to speak; one of which is pictured below. Others topis are:
Arts & Culture; Fun & Whimsy; Sports & Games; Food; Seasons & Nature; Hobbies/interests.
Speech Topics for Children - Animals/Birds/Fish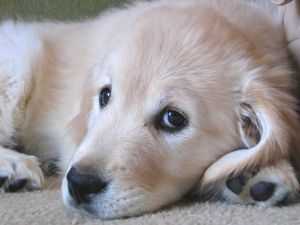 Book Suggestions
The Aminal

by

ISBN: 1595723633

Publication Date: 2012-04-01

Patrick finds an "animal" and on the way home, he describes it to his friends who think he has a giant anminal/monster and they need to save him.

Sweet Clara and the Freedom Quilt

by

ISBN: 0679874720

Publication Date: 1995-07-10

2013 marks the 20th anniversary of Sweet Clara and the Freedom Quilt! As a seamstress in the Big House, Clara dreams of a reunion with her Momma, who lives on another plantation--and even of running away to freedom. Then she overhears two slaves talking about the Underground Railroad. In a flash of inspiration, Clara sees how she can use the cloth in her scrap bag to make a map of the land--a freedom quilt--that no master will ever suspect.
The books above are examples of how communicating (talking) gives people information about events happening in their lives. We must learn to choose our words carefully when communicating so that people get the right information.
Suggested Search Terms for Destiny: